California in the Spotlight at COP26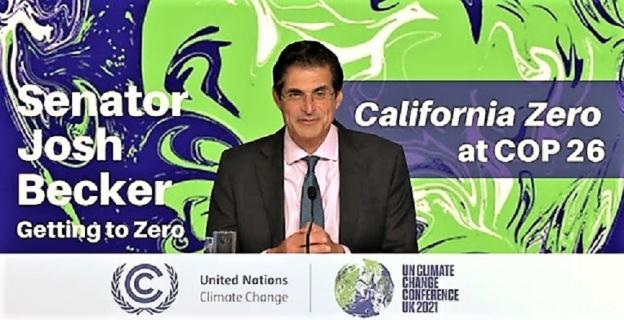 I recently have repeatedly gotten the question: Do I feel optimistic or pessimistic about the fight against climate change after attending COP26? My response is that I feel encouraged.
COP26 brought more progress than expected, yet less than we hoped. My participation in this year's conference brought content, connections, and hope around the fight against climate change, and provided an unreplicable opportunity to exchange ideas about climate solutions with other leaders on this issue. Despite the failure to get enough pledges to meet the 1.5 degrees Celsius reductions in temperature by reducing emissions, there was still some key progress made in reducing other GHGs and having key industries pledging to encourage more clean tech alternatives.
I was most thrilled to see three key victories resulting from COP26: (1) a pledge by more than 100 countries to limit their methane emissions to 30 percent by 2030 relative to 2020 levels, (2) a pledge and money allocated to end deforestation by 2030, and (3) 11 car manufacturers and many states and countries, including California, signed onto the pledge to produce only zero-emission vehicles by 2040. Particularly momentous was the goal to limit methane emissions, given the findings from the Sixth IPCC report on climate change, which demonstrated how methane's global warming potential is over 80 times greater than that of CO2 emissions. These pledges will hopefully help move other countries and states to transform the widespread use of methane-releasing practices, such as home natural gas appliances and unsustainable farming practices, will improve the natural carbon-sinks provided in forests, and will work to shape vehicle markets to make EVs more widely available for purchase.
Now that I'm back in California, I want to recap some of the key ideas and takeaways from my and my colleagues' attendance at COP26, including what the process was like, and what new reductions efforts California must undertake to continue reducing GHG emissions.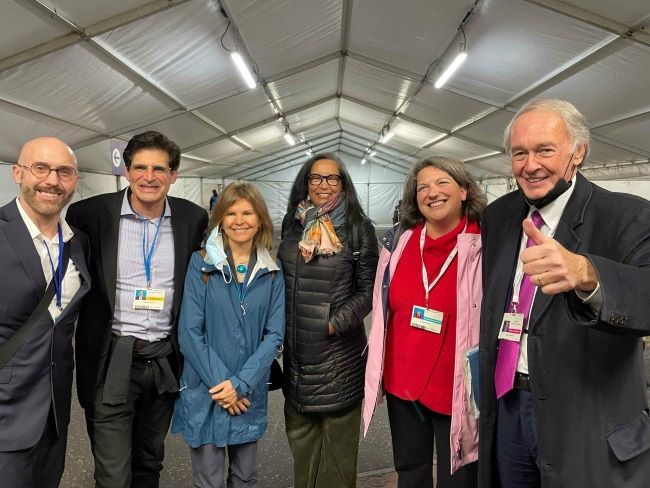 What I learned, saw and did at COP26
Entering COP26, my two goals for the conference were to demonstrate California's leadership and commitment in reducing carbon emissions and fighting climate change, and to bring home other innovative ideas from around the world which could be reused in California.
I was thrilled that I was joined by my colleagues from the State Assembly and Senate at this conference, who have been great leaders in climate change at home. I also had the fortune to bump into many old colleagues from non-profits, from clean tech companies, and from my time in Barack Obama's administration.
We had many one-on-one conversations with climate leaders from other states and countries — ranging from US Senator Ed Markey to the Environmental Minister from Bayelsa State, Nigeria — who were encouraged and interested in California's achievements. As much as we feel like we need to be doing more and going faster, California really is a source of inspiration and hope for people in places behind us.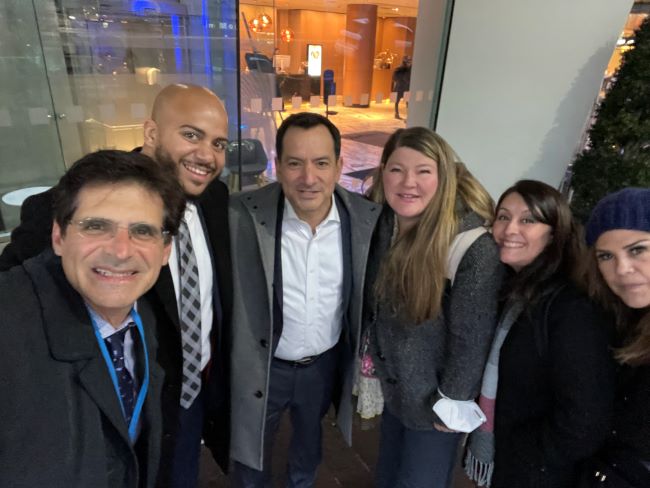 In the flurry of great climate regulators, I had the opportunity to compare notes with great climate-leading legislators from other U.S. States. I had the great opportunity to chat with Washington State Senator Reuven Carlyle about his recent leadership in the state's wide-reaching 'cap-and-invest' system in the Climate Commitment Act. California State Senator Bob Wieckowski and I even discussed potentially linking the cap-and-trade systems between Washington State and California, which could potentially strengthen our system.
At the same time, some of the brilliant climate minds I spoke with shared ways in which their jurisdictions are ahead of us — and how we can learn from their best practices. Europe is way ahead of us on offshore wind, for example. (One of our future Getting to Zero posts will focus on Offshore Wind in Portugal and what California should learn from their progresisve development.) I also traded ideas with European regulators about how to implement a border carbon adjustment mechanism, a key component of my cement bill, Senate Bill 596. This type of policy mechanism would protect Californian companies from unfair competition from outside states (or countries) who are not subject to the same environmental rules.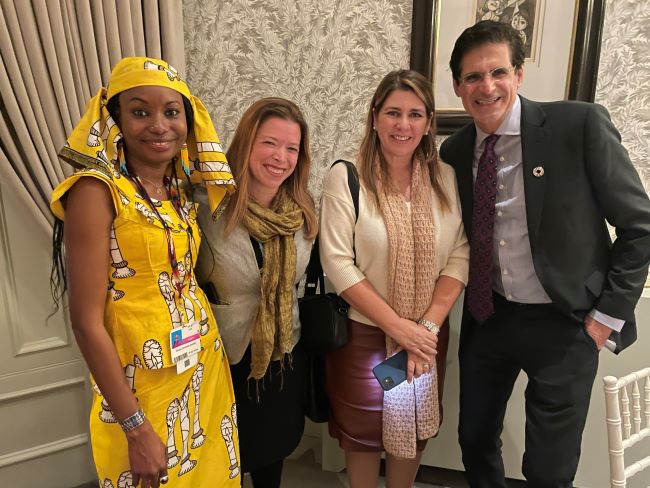 I also had the opportunity to speak to a room of climate-minded people from around the country and around the world on California's current leadership on reducing emissions in electricity, transportation and other key areas of emissions. I was able to share about ongoing goals and efforts to meet our state-wide goals of achieving carbon neutrality by 2045 and delivering 100 percent zero carbon electricity by 2045.  In order to meet these reduction plans, I discussed how the state must ramp up the rate of emissions reductions from the current 1 percent per year to 4 percent per year — and keep that pace for 25 more years.
Two new efforts to get state operations to net-zero and speed up clean energy development
In this speech, I was proud to announce two new legislative efforts to catalyze our emissions reductions.
First, I announced my new plans to require the California state government operations to achieve zero net emissions by 2035, which would allow the government to prove the feasibility and market potential of carbon emissions reductions 10 years before the private sector will be required to be zero-carbon. This initiative would require every state agency to provide data and sources of their GHG emissions, as well as plan to either reduce or offset those emissions. By having the state government lead by example, this would help reduce the emissions from the 56,000 vehicles from the state and would decarbonize all state buildings. Both of these changes would help to prompt markets in the right direction by decreasing costs and proving the feasibility of the adoption of electric appliances and EVs in larger operations. Moreover, these changes would also allow for the state to lead on natural carbon sinks and high-quality CO2 removal systems for those emissions which state agencies aren't able to remove.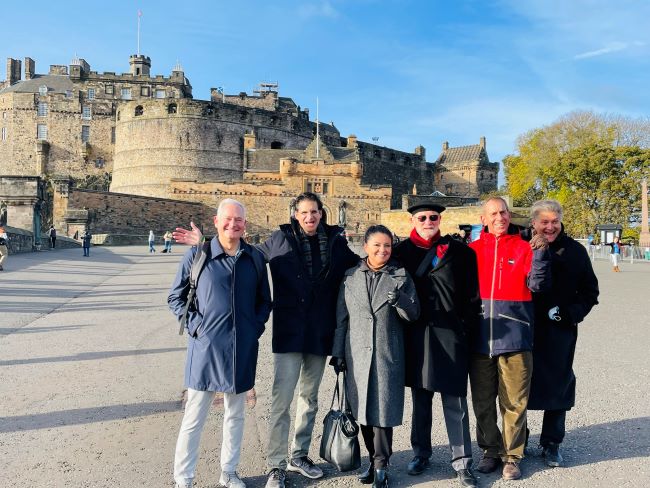 Second, I discussed the need to Build Clean Faster, by cutting red tape that often hampers progress on urgent renewable development and actions to reduce GHG emissions. Too often, key emissions reductions projects — such as transmission lines, industrial facility retrofits for fuel-switching, hydrogen production and more — are strangled by onerous permitting and siting requirements, and lead to long and costly legal fights. It's time we stop paying lawyers to fight unreasonable burdens and start paying workers to build the projects.
I look forward to working in partnership with other lawmakers, state agencies and NGOs to find the right equilibrium between respecting public input, environmental, health and environmental justice concerns, while speeding up the pace of renewable procurement.
"California is determined to lead on climate by being an example that others can copy and learn from, and by developing and deploying new technologies that will help get us there.

"As much as we've already done, California does need to pick up the pace. First, by establishing a target for the government to achieve net zero in its own emission by 2045. And second by making reforms so we can build clean faster, without letting red tape get in the way of getting clean infrastructure built.

"I know it won't be easy. As Socrates said: 'The secret of change is to focus all your energy not on fighting the old, but building the new.' Let's build the new — together, faster."

— Senator Josh Becker, COP26 (2021)
Below are links to posts with other key occurrences from COP26 and a preview of future COP26 reflection posts on this blog. I hope you get a chance to check them out, as California Gets to Zero.
COP26 Happenings
Getting to Zero with COP26 (Coming soon…)
Getting to Zero with offshore wind: Lesson about offshore wind for CA, from Portugal
The implications of climate change investment on California's plans