What California's GHG Trends Tell Us About Getting to Zero Emissions
At the last Joint Legislative Committee on Climate Change Policies on August 17th, my colleagues and I got the opportunity to hear about the annual update on statewide greenhouse gas emission trends, including how they impact the 2022 Air Resources Board Scoping Plan's goals. Throughout the testimonies from various panelists, we were challenged with facts and opinions about where California is both succeeding and still falling short in Getting to Zero. There are two key takeaways from the hearing that are important to note for those of us hoping and working toward a carbon-neutral California.
We are making progress, but we must do much more. While we hit our 2020 target a couple of years early, getting to 40% below 1990 levels by 2030 and to net zero as soon as possible thereafter is going to be much tougher. One panelist stated flatly that, with current policies, we are not on track to hit even that 2030 target. Time to get serious about what else is needed.
 
California's pathway to decarbonization must be a model for other states and countries, if we aim to fight climate change effectively. Decarbonizing our state is meaningful, but California accounts for only 0.7% of total global emissions. We can have a bigger impact if our efforts to decarbonize create policy models that can be copied and drive down the cost of technologies that can be deployed globally. For example, my Senate Bill 596 will help to incentivize clean cement in California, with compounding effects outside the state.
These key takeaways are informed by the testimony of many of the panelists, who each brought unique viewpoints on policy opportunities for Getting to Zero. Moving forward, these are some of the important highlight of the hearing which I've noted: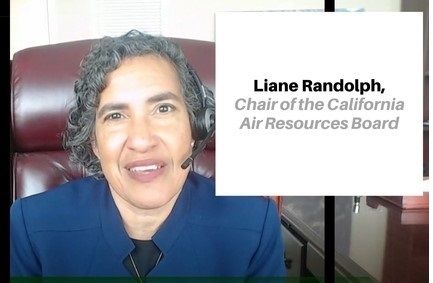 Liane Randolph, Chair of the Air Resources Board (ARB), updated the committee on the draft 2022 Scoping Plan, which includes the next steps to meet the targets of 40% reductions by 2030 and carbon neutrality by 2045. The finalized plan, scheduled for release in Fall of 2022, will be a major update on the last plan (from 2017) and for the first time will map out a path for state policy beyond 2030 and how we get to net zero.
The good news is that the past reductions targets have resulted in better air quality and successful GHG reductions, but we must continue driving progress across all sectors of the economy, particularly in areas with long replacement cycles, where we need better investment signals to influence decisions today that have long term consequences. That is why my bill SB 68 focuses on building electrification to reduce the number of new gas appliances that are purchased and will be in use for another 15 plus years. Similarly, my bills SB 596 and SB 67 aim to provide strong investment signals for the development of low-carbon cement and renewable energy availability at all hours of the day. 
In the hearing, many questions were raised about ARB's handling of the carbon market and carbon offsets, but overall I believe ARB has a strong track record leading California's efforts to tackle climate change. I'm very excited that Liane Randolph is the new Chair at ARB, and I look forward to working with her and her team and forging a solid partnership between ARB and legislature in this important work.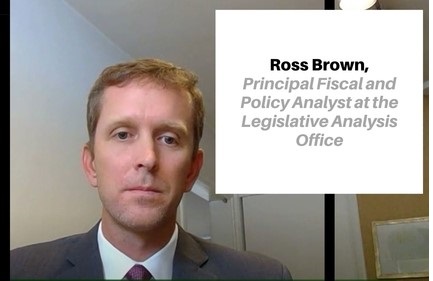 Ross Brown, the Principal Fiscal and Policy Analyst at the Legislative Analysis Office, highlighted two policy opportunity spaces, including (1) the lack of cost effectiveness analysis of many programs, due to difficulties in collecting data, and (2) that California's cap and trade program has proven to be effective in emissions reductions, but may need to send a stronger market signal with increased prices for carbon.
I asked Brown about a recent report showing that the top 10% of gasoline consumers — called "super users" — disproportionately use ⅓ of all gasoline in the US. Instead of providing rebates to get anyone to purchase an EV, couldn't we have more of an impact by focusing on converting those super users? ARB has already been successful in doing this with its program for decarbonizing "transportation network companies". This program focuses on reducing the number of miles driven by non-EV commercial car trips, rather than on the number of non-EVs being driven. Similar thinking can be applied to other transportation programs.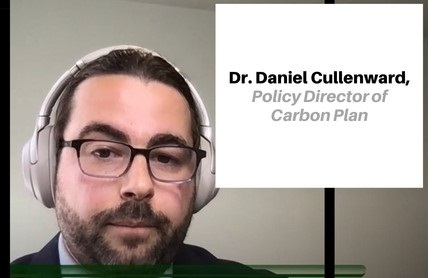 Dr. Daniel Cullenward, the Policy Director of Carbon Plan, raised an important concern that we may not be sufficiently reducing our estimated cap (of Cap and Trade), putting the state off track to meet its 2030 emissions reductions goals, and are relying too heavily on trade allowances and electricity sector reductions, where we have already made a lot of progress. He implored for all to understand that we cannot rely on carbon removal — such as carbon capture and storage, forests and soil sequestering, etc. — as a crutch instead of emissions reductions.
We cannot allow California to rely on "magical thinking" to reach carbon neutrality, rather needing to focus on tangible hard work and changes, as Dr. Cullenward mentioned. There are many potential future risks and inefficiencies associated with offsets and carbon removal technologies, there are still difficulties in accurately measuring the reductions from natural emission sinks like forests, and there may be a potential decrease of forest area with the increasing risks of forest fires from climate change.  Right now we rely, for example, on offsets to sequester carbon in trees for one hundred years. There have been a lot of questions raised about the additionality and permanence of these offsets, such as this article from ProPublica that reported on some of Dr. Cullenward's research.  Thus, while offsets and carbon capture technologies will be part of the picture, we cannot continue burning fossil fuels, adding millions of tons of CO2 into the atmosphere, and expect to reverse those ills by just planting trees or relying on tech to remove the carbon from the air.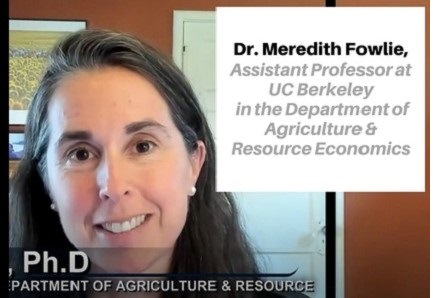 Dr. Meredith Fowlie, Assistant Professor at UC Berkeley in the Department of Agriculture & Resource Economics, laid out three key points, including (1) the policies in California need to be exportable and transferable to other states and countries, (2) California needs innovation across various government institutions and regulatory programs to achieve an equitable and inclusive transition, and (3) because sector-specific programs have been doing most of the work to reduce emissions, they have reduced the importance of the cap and trade market's cap and kept the market price for carbon emissions low.
She also mentioned that the relatively high costs of electricity in the state don't reflect the current (much lower) social cost of electricity consumption. Rates are high because they incorporate the costs of various social programs, efficiency upgrades, wildfire prevention, and more; however, those high rates become a disincentive for electrification and are a regressive tax on lower-income consumers.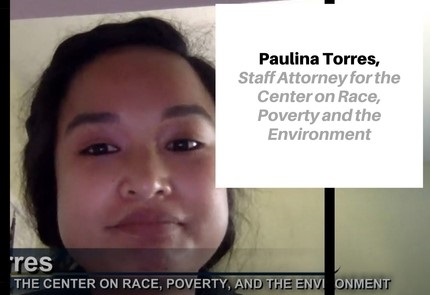 Paulina Torres, the Staff Attorney for the Center on Race, Poverty and the Environment, illuminated the need to engage all communities to leave no-one behind, including engaging the environmental justice community. Torres also mentioned our support for their letter to ARB Chair Randolph about how AB197 was intended to focus on reducing direct emissions, not allowing offsets to make up for continued emissions.
The path forward to Getting to Zero must work to be inclusive to all, regardless of income level, and must be part of the longstanding fight for environmental justice throughout the state. My bill, SB 771, aims to begin to ease some of the economic barriers that often block low-income households from accessing electric vehicles. However, there is still more work to be done in terms of providing equity and access for all, something which has been a key priority for my team and I.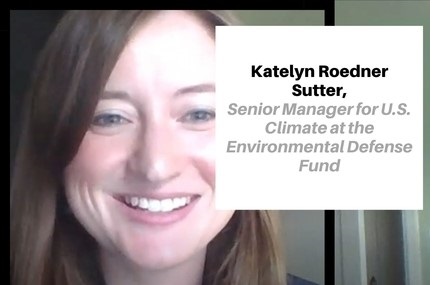 Katelyn Roedner Sutter, Senior Manager for U.S. Climate at the Environmental Defense Fund, spoke of the importance of the Cap & Trade market as a backstop guarantee of emissions reductions, but she also pointed out the need for technical adjustments. As ARB pointed out, we achieved the 2020 goal a couple of years ahead of schedule, so the annual allowances should be adjusted to reflect the lower expected "business as usual" emissions that we are trying to reduce from. She also echoed calls for ARB to address the estimated 100 to 300 million banked allowances outstanding so that these saved up allowances added on top of future allowance auctions don't cause us to exceed our emissions targets. These are exactly the issues that I have raised with ARB leadership in private conversations and in a letter I sent to ARB with Senators Hertzberg and Wieckowski a couple of weeks ago.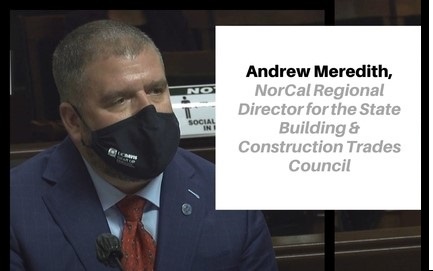 Andrew Meredith, NorCal Regional Director for the State Building & Construction Trades Council, spoke of the Building Trades' past support for crucial climate policies, including Cap & Trade and the Renewable Portfolios Standard. As I remarked in the hearing, the Building Trades have definitely been an important climate ally on many of the most successful climate laws in California and worked very closely with my team in developing SB 67 this year. As Meredith said, however, they also have many unionized employees who work in the oil industry in well-paying jobs, and they work to make sure those workers are protected or able to obtain good jobs elsewhere.  
In the hearing, he argued that environmentalists are making it harder to make progress on climate by pushing for "bumper sticker" ideas like shutting down drilling before consumers switch away from driving gasoline-powered cars, and by opposing permitting and regulatory approvals for emissions-reductions efforts like carbon capture and biofuels processing. The Building Trades see these as good for both driving down emissions and providing good, family-supporting jobs.
And what do they think about a "Just Transition"? Meredith said that his members just want to have middle class jobs, with secure health benefits and retirement savings. It is true that it is easier to talk about the energy transition when it is not our own jobs that are threatened by it. Therefore, the path of Getting to Zero needs to foster new well-paying, secure, middle class jobs, and work to transition those from fossil fuels industries.
A couple of speakers representing manufacturers and the oil industry spoke to the importance of addressing climate change, but they expressed concern about the costs involved and the importance of seeking paths that can minimize those costs while achieving the necessary GHG reductions. While it was good to have a broad range of perspectives, we will definitely be calling on these industries and their representatives to do more to Get to Zero. 
As we move forward, it is important to emphasize the key points illuminated in this hearing, including (1) we're making progress but must keep doing more, and (2) California's pathway to decarbonization must be a model for others.
Read the background report from the hearing to find more overview and specific details. You can view the Legislature's video of the hearing here.
###