Project Safety Net Honored at State Capitol as the 13th Senate District's Nonprofit of the Year
SACRAMENTO – Project Safety Net of Palo Alto, named by Senator Josh Becker as the 13th Senate District's Nonprofit of the Year, took its place today among the state's outstanding nonprofits that were celebrated at the Capitol.
"Project Safety Net's collaboration with our community organizations, schools and local government has created a strong network of support and services to prevent teen suicides and nurture the mental health and wellness of young people," said Senator Becker, D-Peninsula. "As a long-time advocate for mental health services, especially for our youth, I'm proud to name Project Safety Net the 13th Senate District's Nonprofit of the Year."
"We are elated and grateful to receive this distinction as a start-up nonprofit committed to serve North Santa Clara and South San Mateo counties," wrote The Reverend Dr. Eileen Altman, Project Safety Net's board chair, and CEO Mary Cheryl Gloner, in a letter thanking the senator for his acknowledgment. Both attended the celebration of the 109 nonprofits that were named by their local legislator as a 2022 Nonprofit of the Year.
Project Safety Net traces its roots to a community coalition that formed more than a decade ago in response to a cluster of youth suicides. It incorporated as an independent nonprofit in 2020.
Each year, the California Association of Nonprofits, better known as Cal Nonprofits, invites state legislators to recognize a local nonprofit for its outstanding work. The nonprofits are celebrated at the Capitol each June in an event cosponsored by the Assembly Select Committee for the Nonprofit Sector, Senate Select Committee on the Nonprofit Sector and CalNonprofits.
###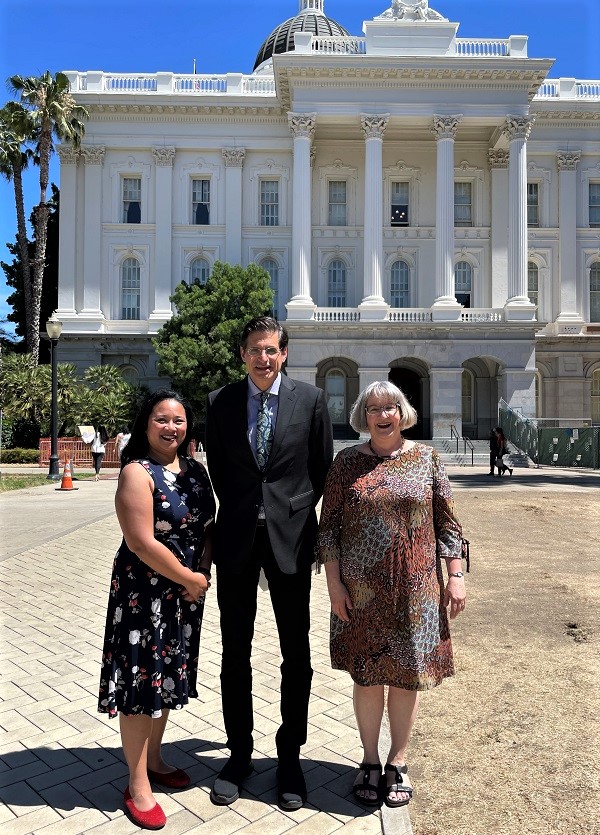 Media Contact: Leslie Guevarra, leslie.guevarra@sen.ca.gov, 415-298-3404