Tenants' Rights and Affordable Housing Advocate Emily Ann Ramos Named Woman of the Year for California's 13th Senate District
SACRAMENTO – State Senator Josh Becker has named tenants' rights and affordable housing advocate Emily Ann Ramos, a Mountain View resident, the 2022 Woman of the Year for the 13th Senate District.
To mark Women's History Month and just one day before International Women's Day, Senator Becker honored Ms. Ramos in a surprise presentation Monday [March 7] during a virtual staff meeting held by Silicon Valley at Home, better known as SV@Home, where Ms. Ramos works as the organization's Preservation and Protection Associate.
"I admire women who push for positive change, like our district's Woman of the Year," said Senator Becker. "I applaud Emily's demonstrated commitment to finding fair and equitable solutions to permanent housing for all, and I am thrilled to be able to recognize her as my district's 2022 Woman of the Year."
Ms. Ramos has devoted her career and her volunteer work in the community to protecting the rights of tenants and ensuring access to safe, stable housing, Senator Becker said. In her role at SV@Home, she educates tenants and landlords about state eviction laws and rent relief resources. She also works with policymakers to develop protection and preservation‐related policies to help vulnerable tenants, low‐income families and people at risk of becoming homeless.
In addition, Ms. Ramos is a member of Mountain View's Rental Housing Committee, where she helps develop rent stabilization policy and advises the community on tenant and landlord programs. She also serves as a member of the board of directors for the Community Services Agency of Mountain View, Los Altos and Los Altos Hills, and she is a member of the League of Women Voters Los Altos - Mountain View Area's Housing Committee.
Mountain View Mayor Lucas Ramirez and Ms. Ramos' sister, Angelica Ramos-Allen, also attended the virtual presentation that her colleagues carefully kept under wraps.
"I am truly stunned to receive this recognition," Ms. Ramos said. "I have been blessed with an abundance of encouragement, knowledge and guidance of family members, mentors and colleagues which enabled me to seek solutions to the housing crisis and advocate for the shelter needs of historically excluded community members. Just to be able to do this work is an honor, but to be named Woman of the Year for that work is beyond what I could ever anticipate. Thank you, Senator Becker."
###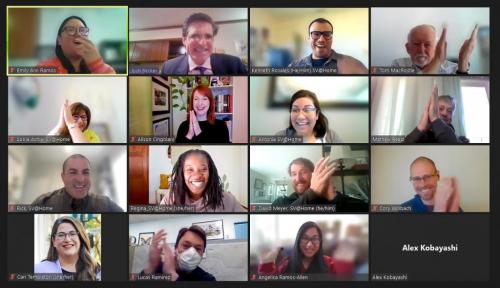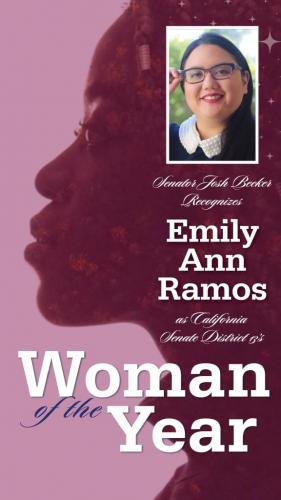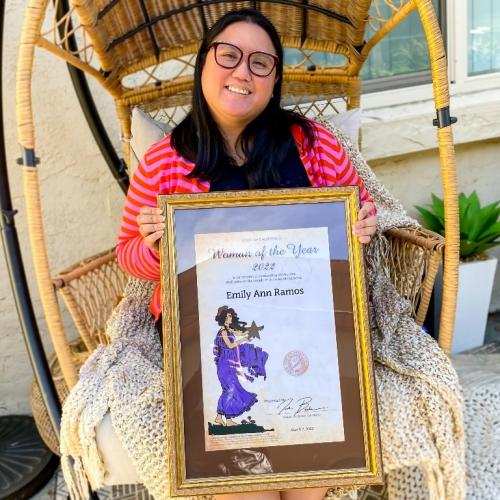 Media Contact: Leslie Guevarra, leslie.guevarra@sen.ca.gov, 415-298-3404